Made in America
May 5th, 2021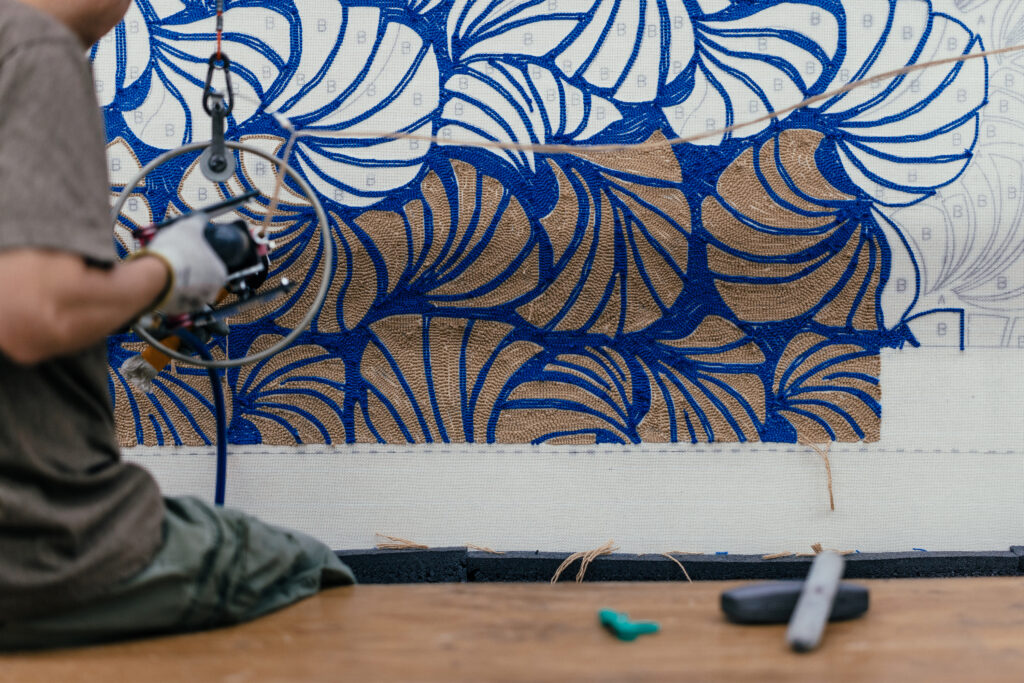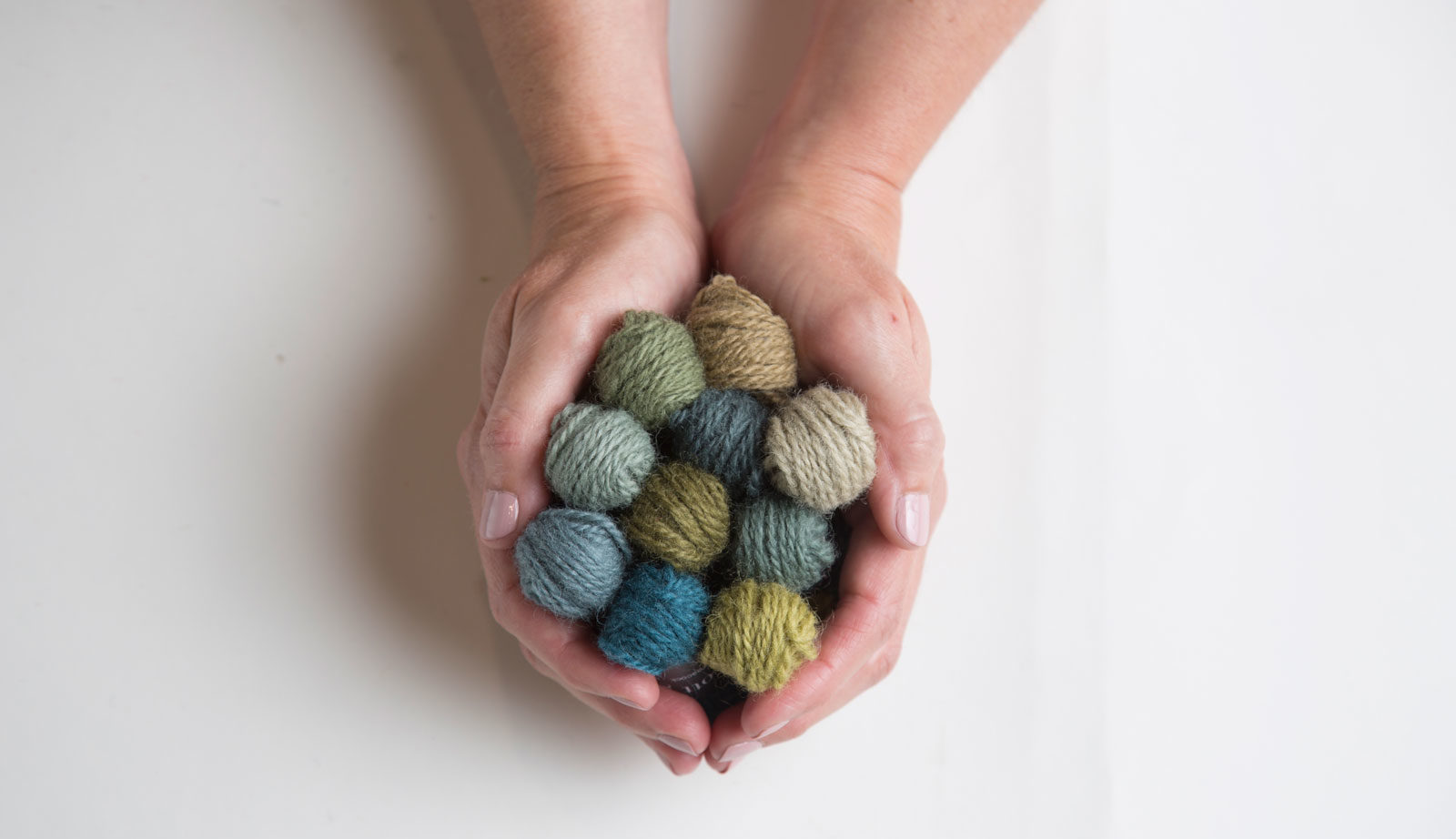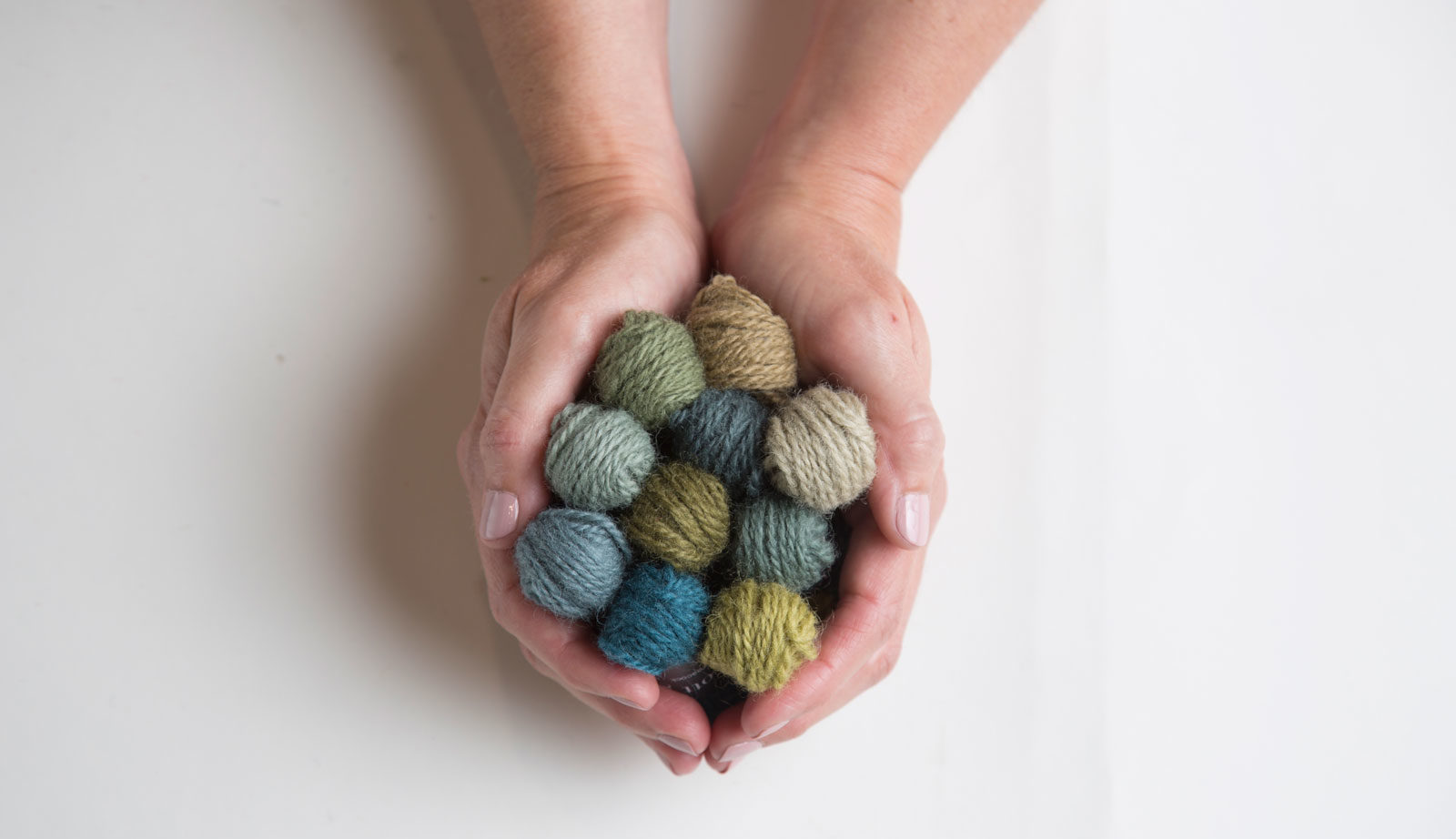 Made In America
What does it mean to be made in America? To us, it means to be rooted in a sense of pride that our products from two of our three brands are designed and crafted entirely in the United States. We have woven our thread through our community here in Grand Rapids, Michigan and it is our pleasure to assist you in designing the finest custom rug creations manufactured in the United States of America.
Our Yarn
The wool we use for our custom carpets and rugs is made in New Zealand. It is sheared, cleaned, carded and spun before it is shipped to our Dye House in Grand Rapids, Michigan in its natural state. Once an order is placed and details are secured, our color chemists and dye house staff get to work to perfect the perfect custom color for your project. They will dye a small quantity of yarn, which will then be hand-tufted into a small square of carpet sample and shipped on to the customer for color review and approval.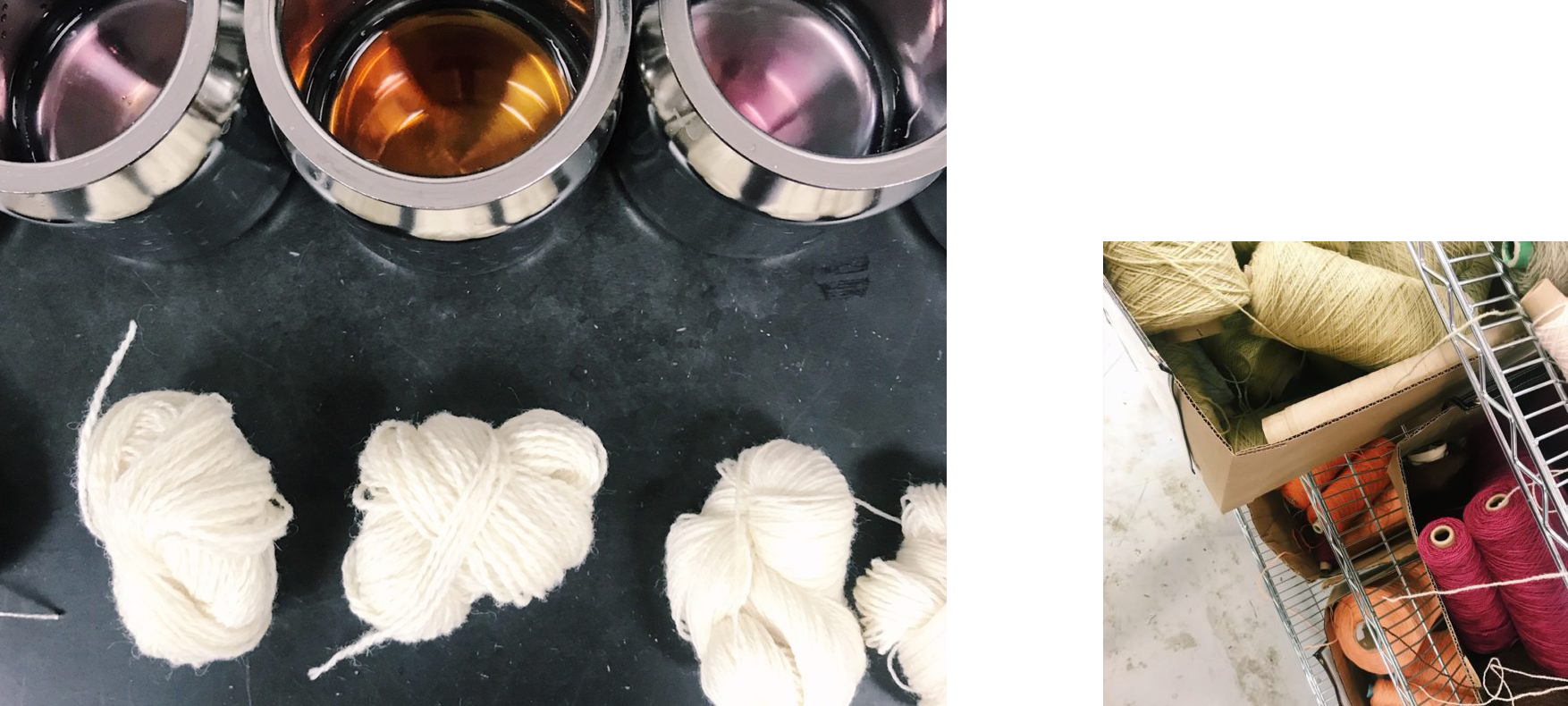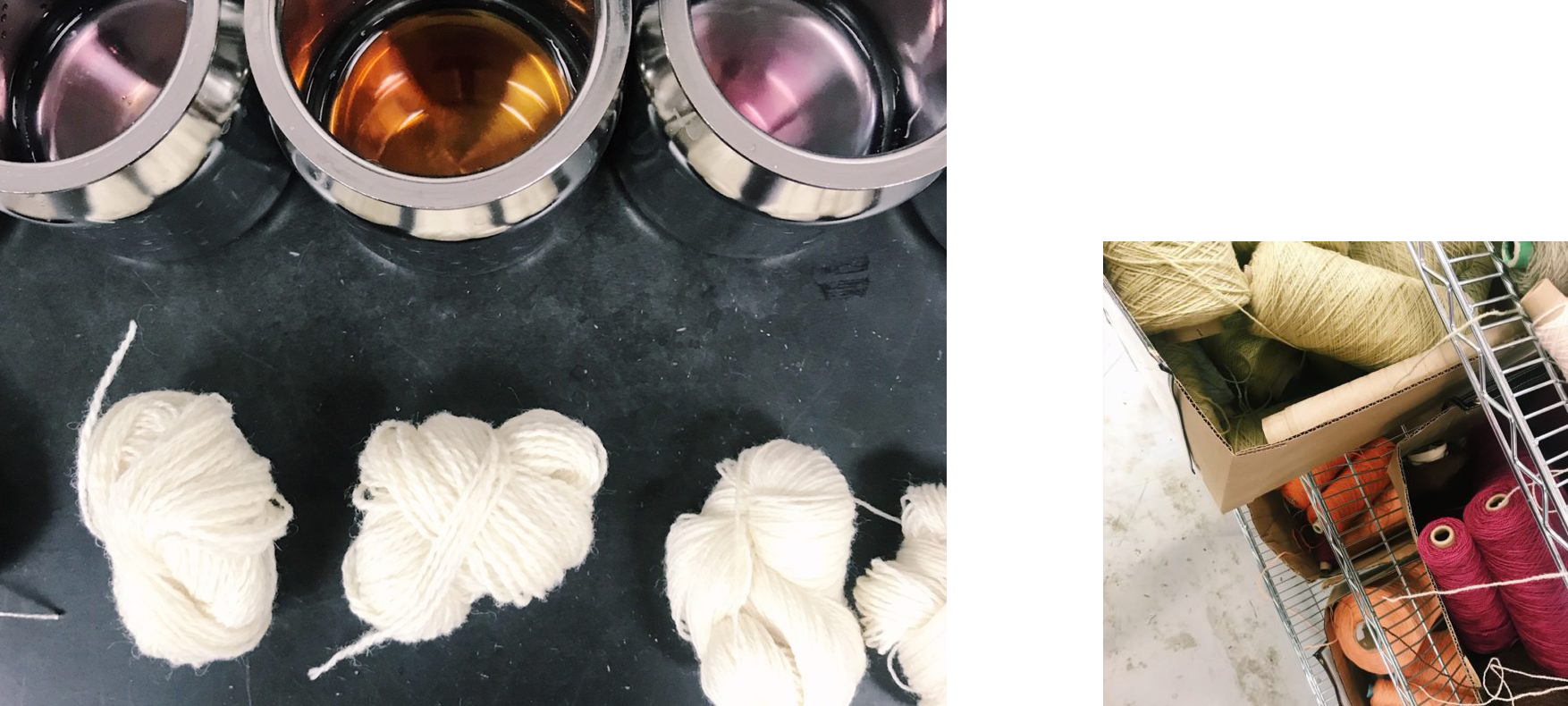 Our Tufting
The Scott Group Custom Carpets brand was founded in 1969 in Cleveland, Ohio by Steve Sellinger with the idea that there were great designers in the Midwest who could benefit from sourcing beautiful carpets and rugs produced in the Midwest. Even after we moved to Grand Rapids, Michigan and eventually acquired PWV – also founded in America – our foundation of American Made with Midwestern hospitality stayed strong.
We employ over 50 tufting artisans who hand-craft our carpets and rugs in both our Scott Group Custom Carpets and PWV mills in Grand Rapids Michigan. For both brands, this process starts and ends in America. Let us tell you a little more about that.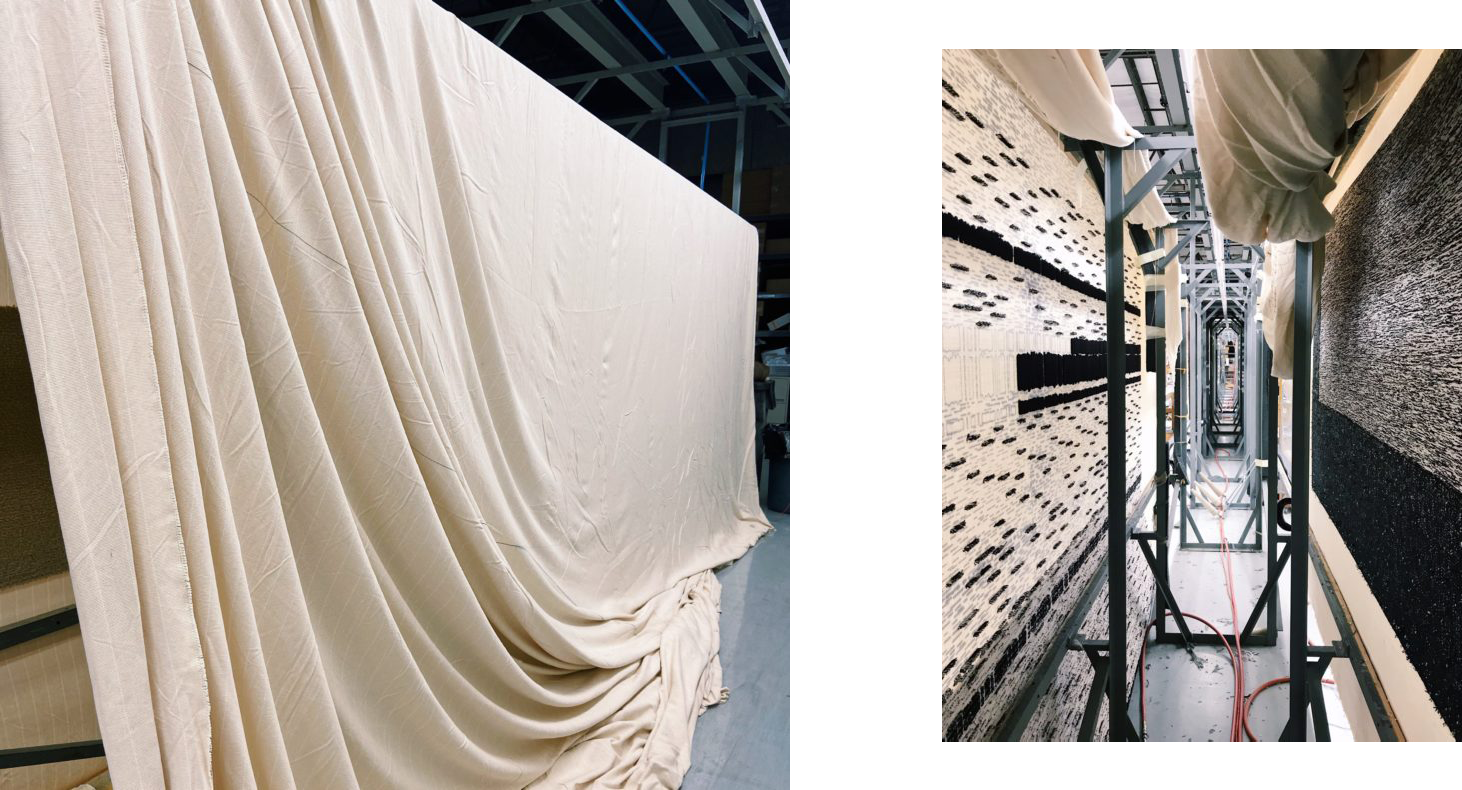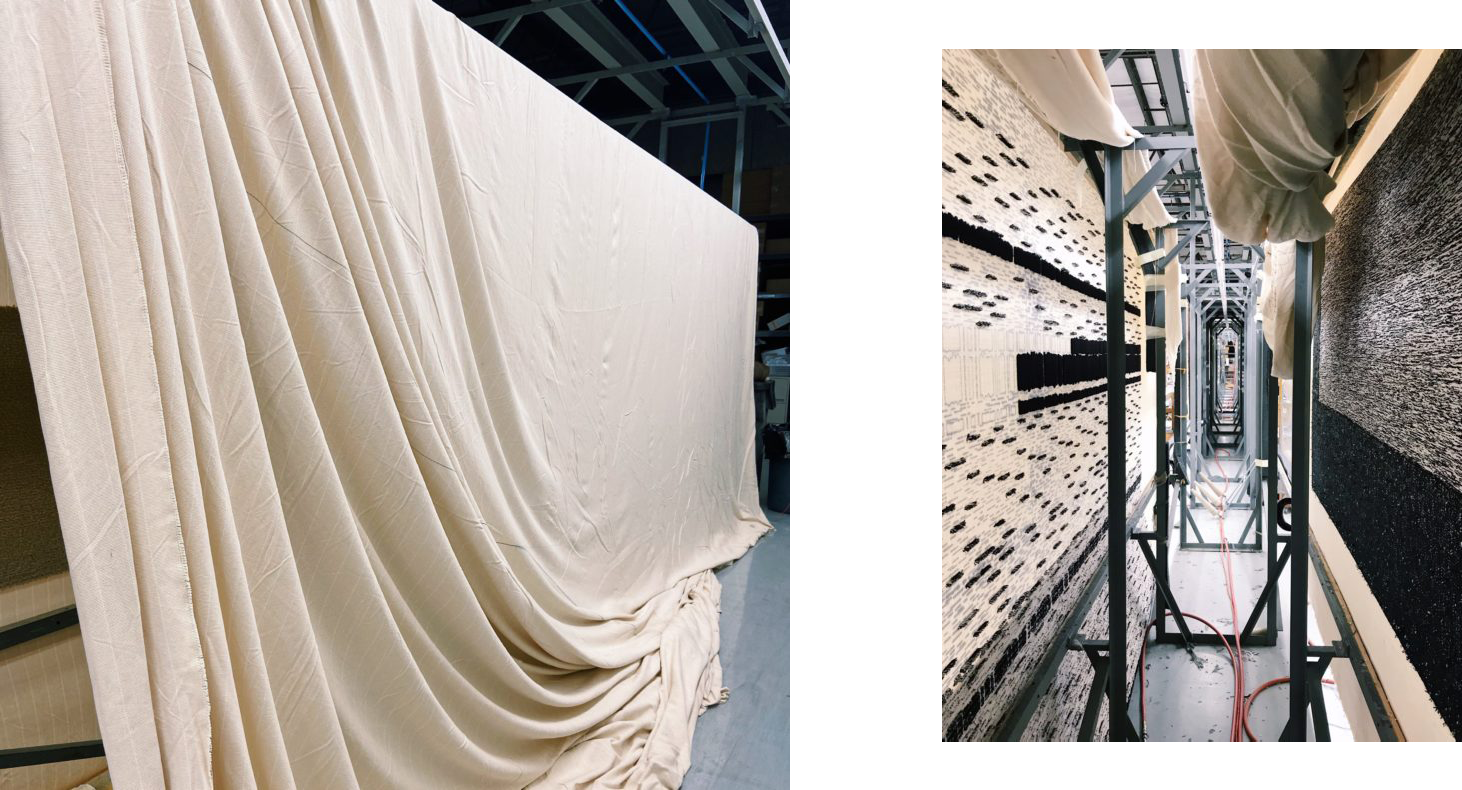 Our Team
When you send in an order through one of our Account Executives available to you through showrooms around the nation, our Grand Rapids customer service team, matched with a member of our Design team, get to work discussing the details of your custom project. In the hands of our skilled designers, your carpet design is computer drafted and detailed before colors are carefully selected. The color skill of our design team is tested using the Munsell Hue system and their high yielding scores lead to the most discerning color experts.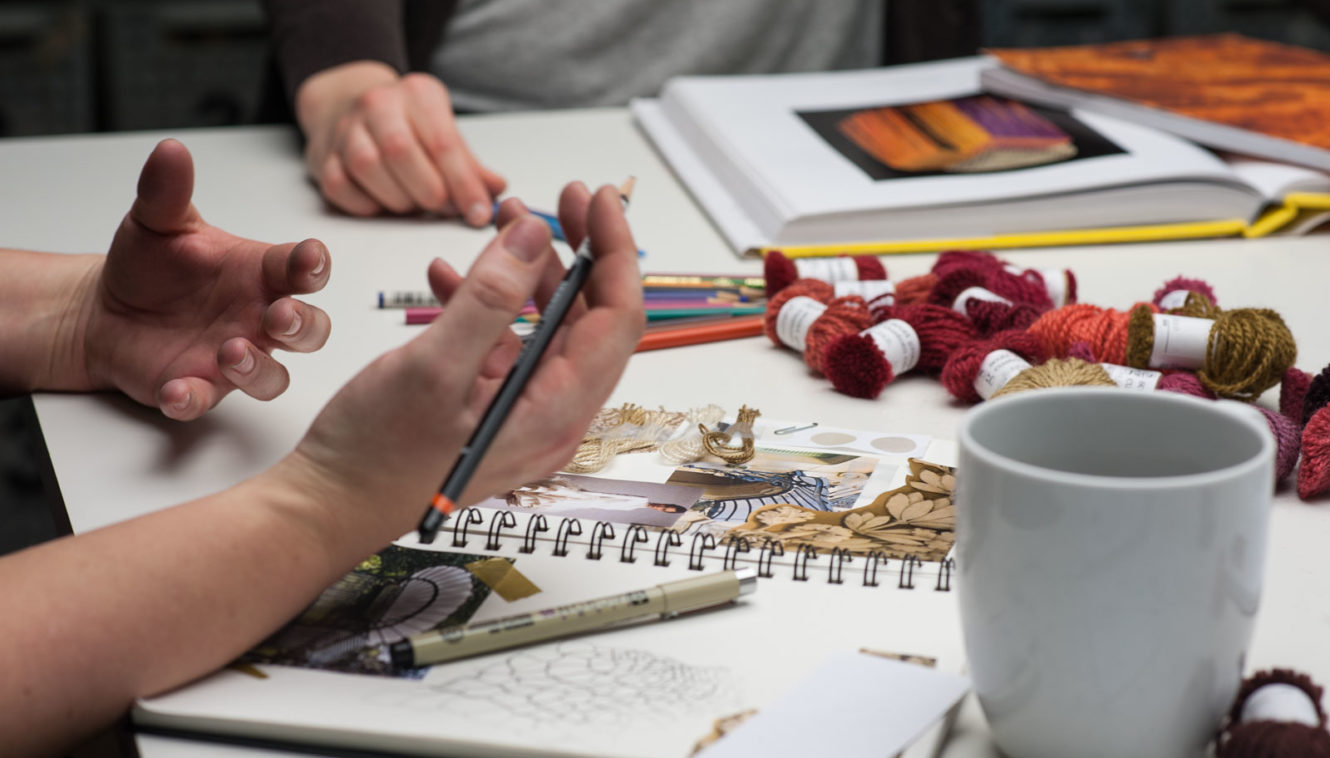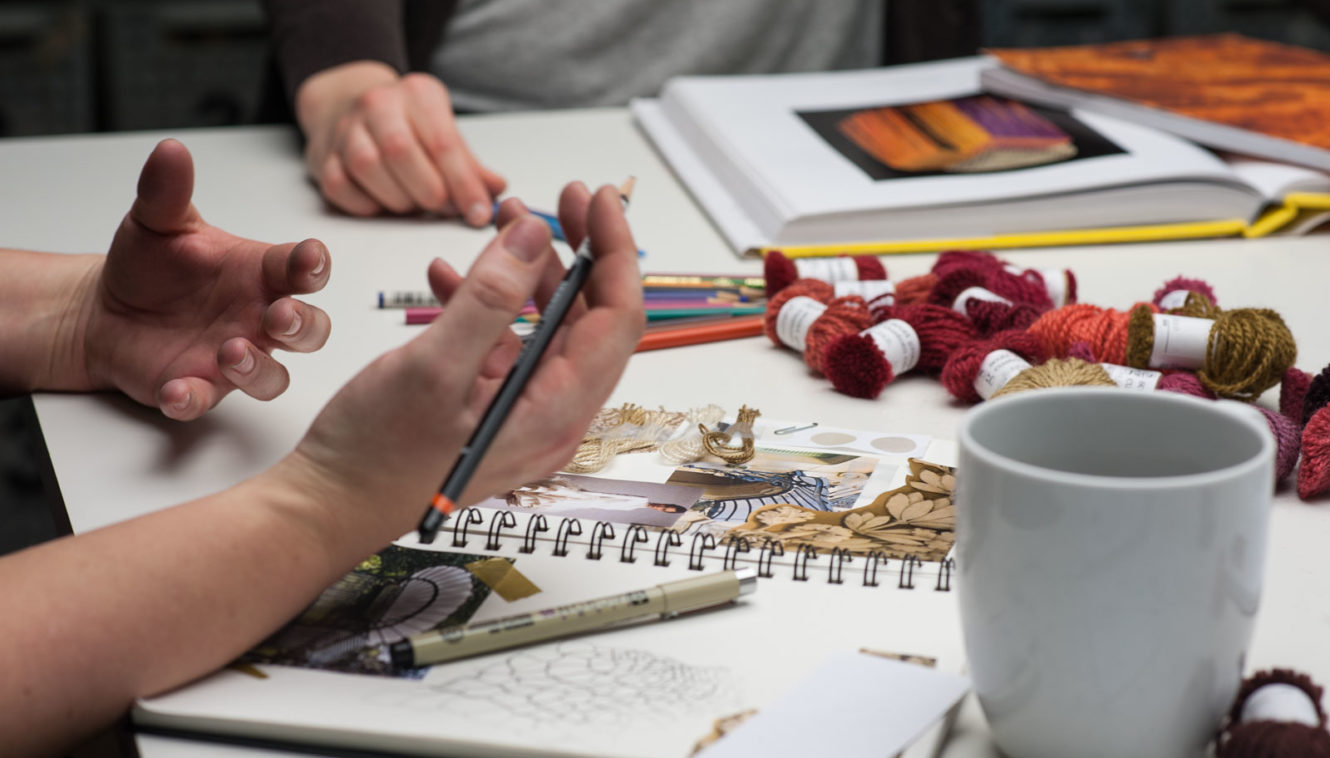 Our Process
When the design process is complete and approved the carpet is ready for tufting. Hung vertically on a frame, the magic begins, and our skilled tufting artisans get to work filling in color and pattern similar to a paint by number. After a carpet is tufted, it is sheared, checked for repair, and upon approval, the latex processing starts. Our proprietary latexing process is what adheres all the fibers into place and seals the backing onto the rug. Once complete, the rug is moved to our finishing floor where it is cleaned, inspected, and measured and awaits final approval from the project designer before it ships to its new home. For more information about our sustainability practices, including shipping, check out this blog post.


We realize the carpet is only one piece of the puzzle of your design project and we always enjoy when Interior Designers and Architects share a snapshot of your completed design. If you happen to share your work on Instagram, be sure to tag us using the hashtag #scottgroupstudio
We are grateful for every rug design we are entrusted to bring to life and the entire team at Scott Group Studio eagerly looks forward to assisting you bring your custom rug design to life.