Discover Our Craft
Shearing + Finishing
July 28th, 2021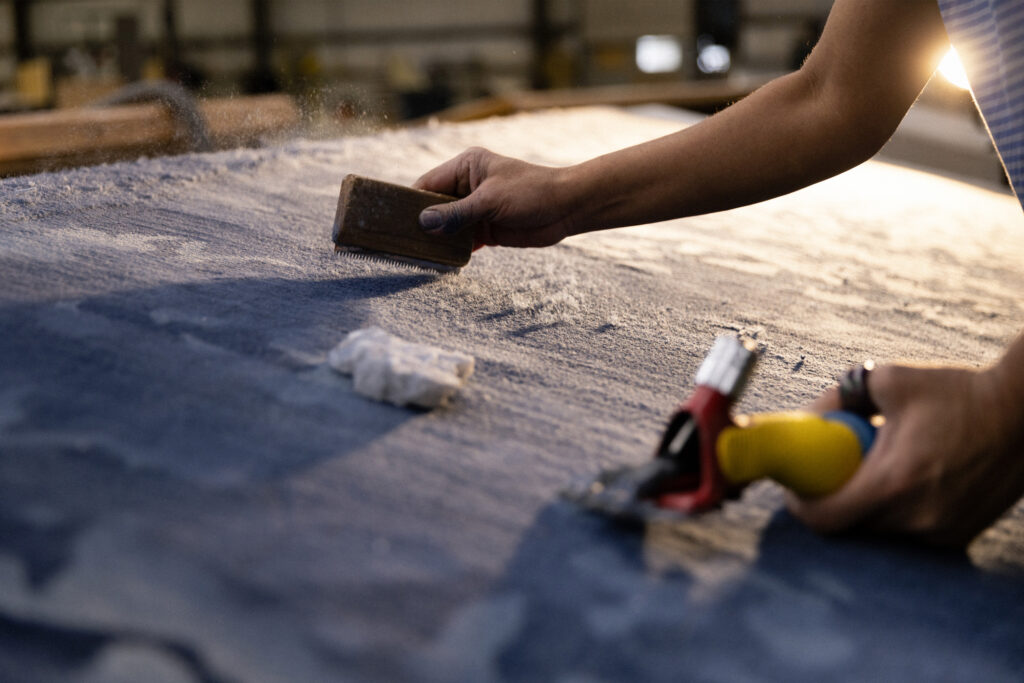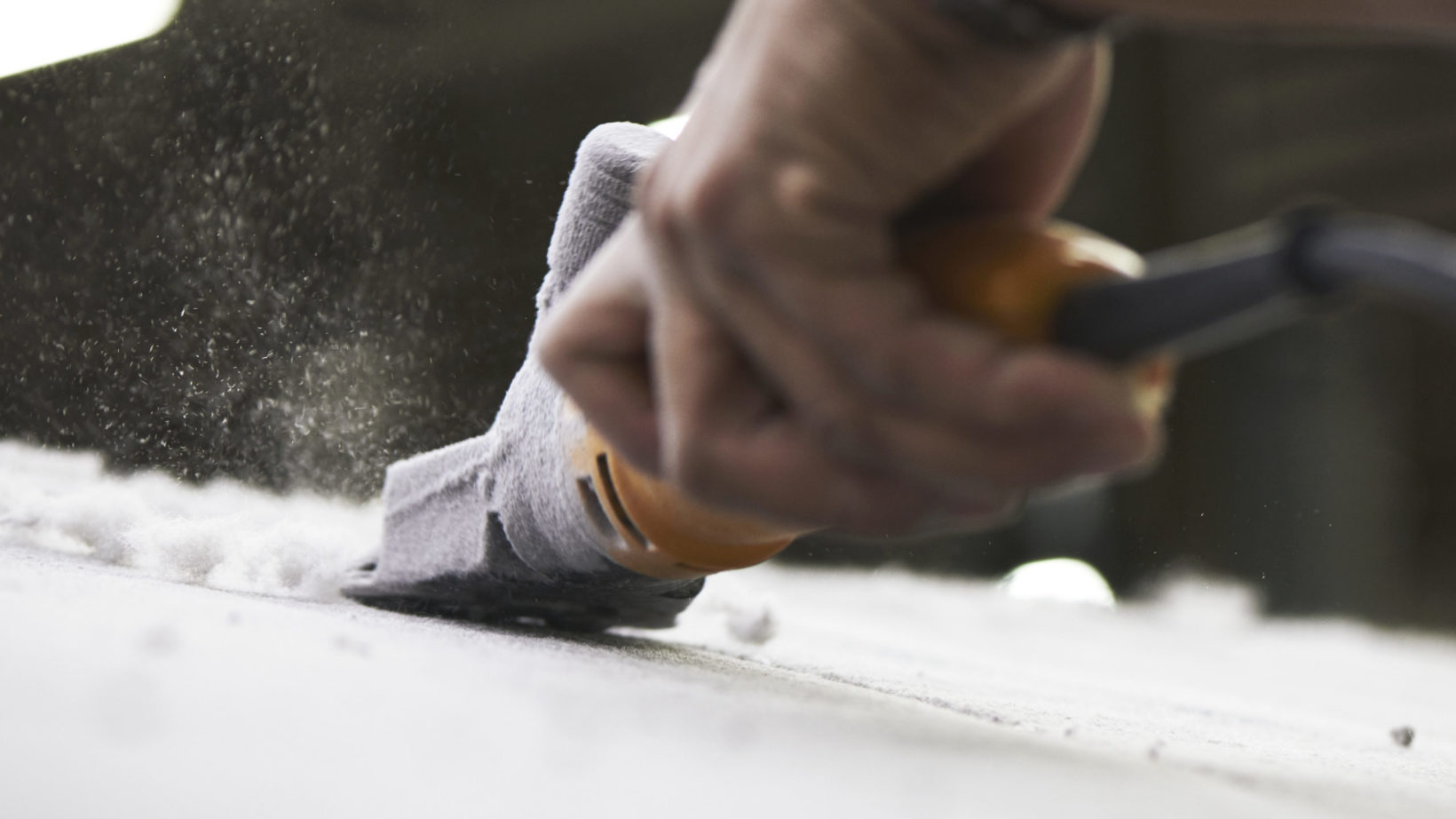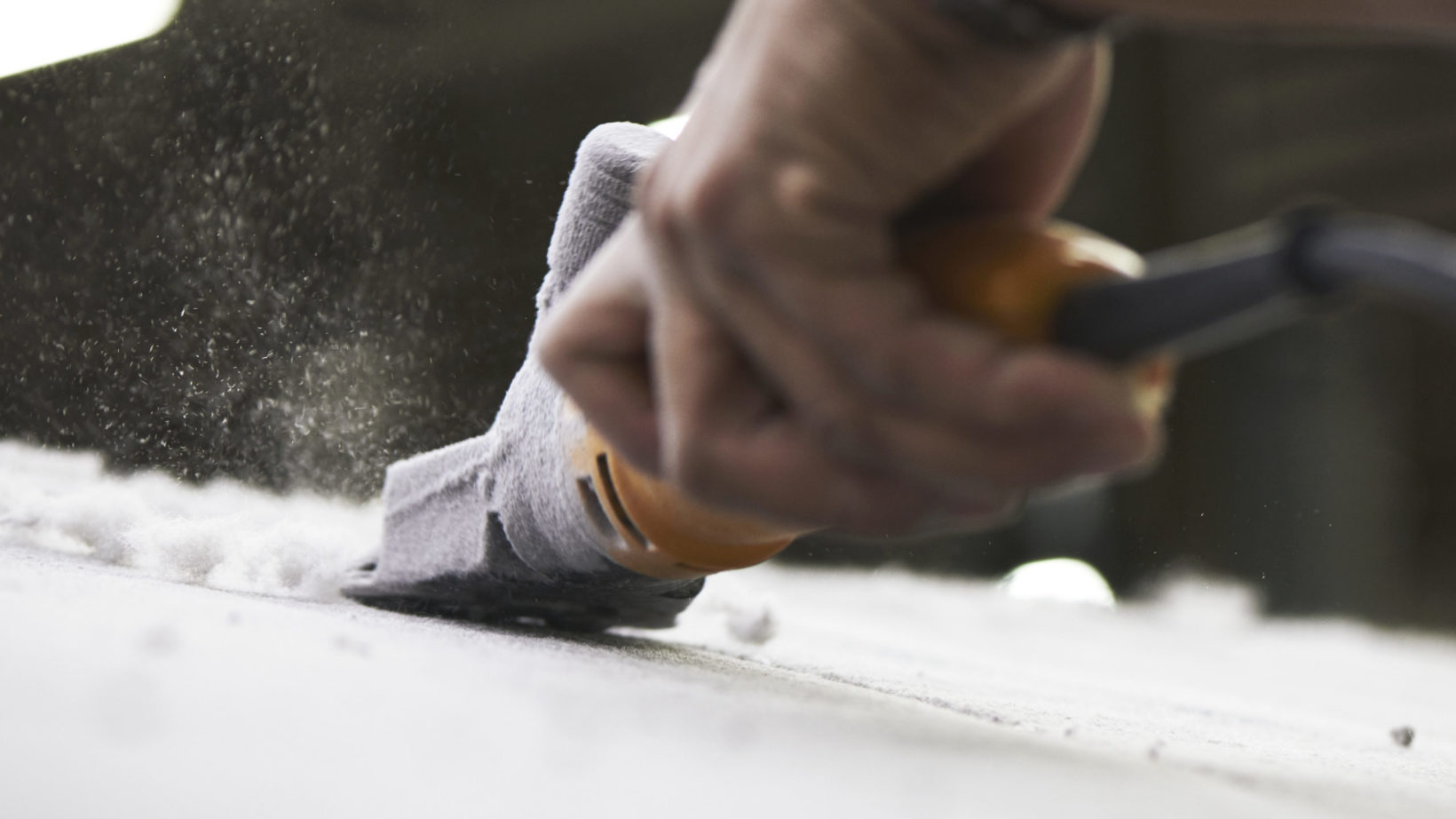 The Art of Custom Craftsmanship | Shearing and Finishing
Have an artistic idea for your client's custom rug? Our custom design process is easier than one might think.
STEP 1 | DISCOVER
Sample/order request is submitted.
STEP 2 | DESIGN
Design development begins. In this stage, you'll review and approve artwork developed based on your concept along with samples of the product to ensure you're getting what you've envisioned.
STEP 3 | PRODUCE
Our team goes to work on your handmade, custom design.
Easy, right? Here's more behind-the-scenes detail on how our team works hard to keep this collaborative process effortless and seamless for you.
Upon completion of tufting, the rug is then sent over to our shearing department where the fibers are meticulously measured, sheared, cut and carved to perfection.
Every order is hand sheared to achieve the exact pile height and texture of the approved control sample. The shearing process adds a beautiful textural quality to the surface of the rugs.
We use two different types of shearing tools in production. First, a 3" shear. This is the same tool that is used to shear sheep. It's smaller and hand held. Our 6″ shear is larger and pushed across the rug with two hands. Our shearing artists first use the 6″ first to give smooth finish, and then hand-blend with the 3″ shear to polish and even the carpet.
There are 4 different levels of tip shearing on loop:
Defuzz
Light
Med shear
Heavy shear
Finally, our shearing experts can accent or highlight different elements in finishing by carving or beveling.


Once the rug is sheared, the carpet is moved and stretched to the specified dimensions and a natural rubber latex backing is applied permanently securing the fibers into the primary backing.
The carpet is then inspected inch by inch by both the finishing team and the designer who has had eyes on the project from day one. This includes vacuuming, cutting any lose strands, and trimming around the edges to make sure everything is just right. We affectionately refer to this final finishing stage in production as  finishing and "futzing".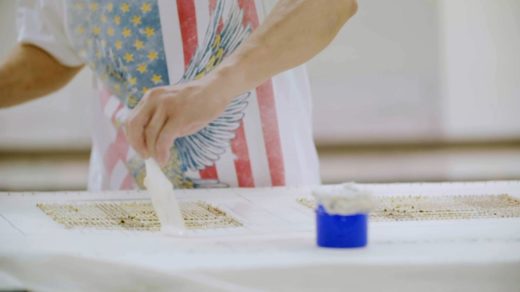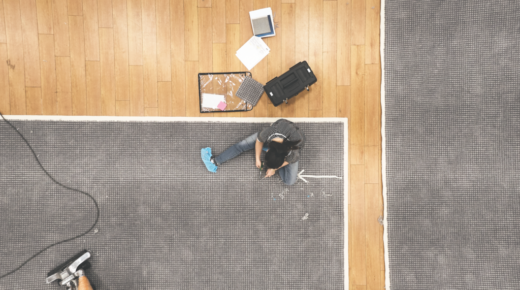 Once the carpet is finished it is then vacuumed, rolled, and wrapped for shipping. Each product is identified with routing information and carefully packaged, and custom skidded or crated for shipment depending on the size and where it is going.
We love when you share with us where your final custom carpet creation lands. Tag us on Instagram @scottgroupstudio or use our #scottgroupstudio so we can keep in touch.