Discover Our Craft
Dye House
June 16th, 2021
The Art of American Craftsmanship | Dye House
Have an artistic idea for your client's custom rug? Our custom design process is easier than one might think.
STEP 1 | DISCOVER
Sample/order request is submitted.
STEP 2 | DESIGN
Design development begins. In this stage, you'll review and approve artwork developed based on your concept along with samples of the product to ensure you're getting what you've envisioned.
STEP 3 | PRODUCE
Our team goes to work on your handmade, custom design.
Easy, right? Here's more behind-the-scenes detail on how our team works hard to keep this collaborative process effortless and seamless for you…
Once the project moves beyond the sketching and sampling stage our custom dye experts work to achieve a color that precisely matches your needs. An instrument called a spectrophotometer has brought color analysis and color matching to a new level of precision in finding the exact color.
For precise color matching, the entire yarn quantity needed for each project is dyed at the same time which can take about four hours.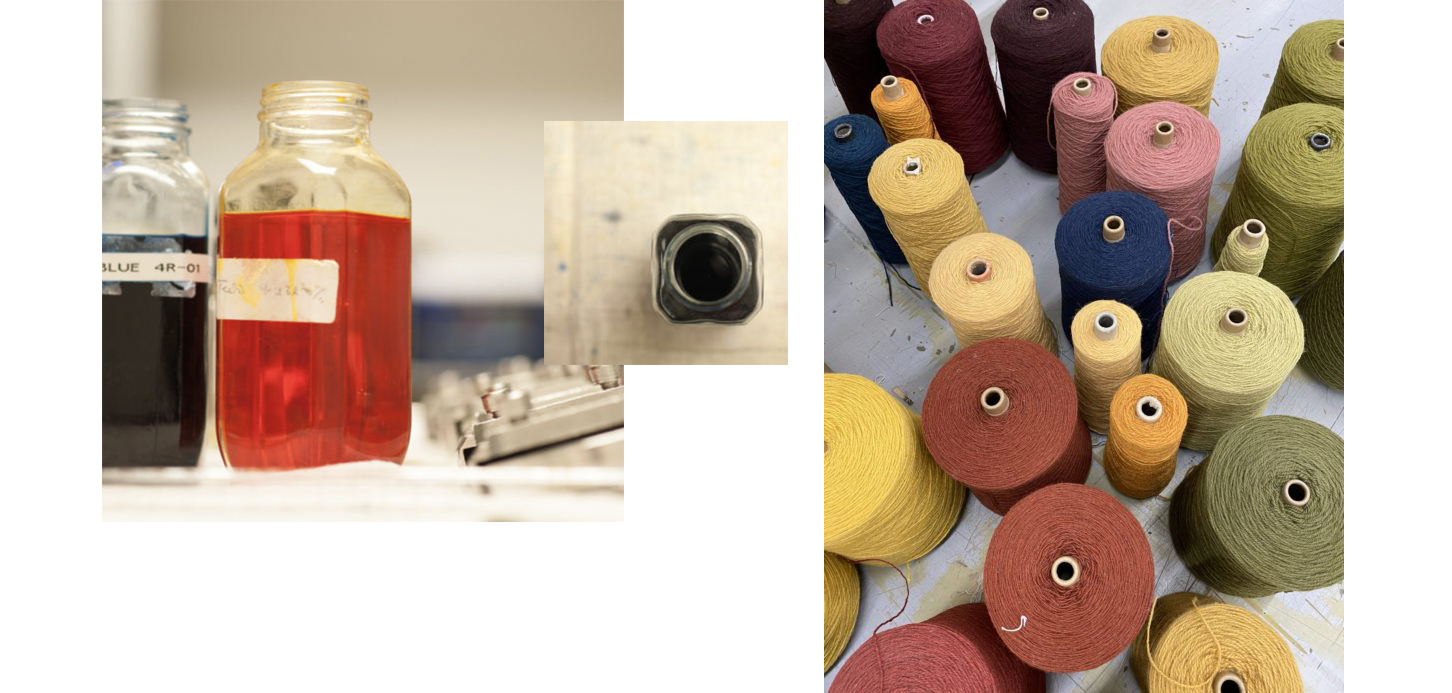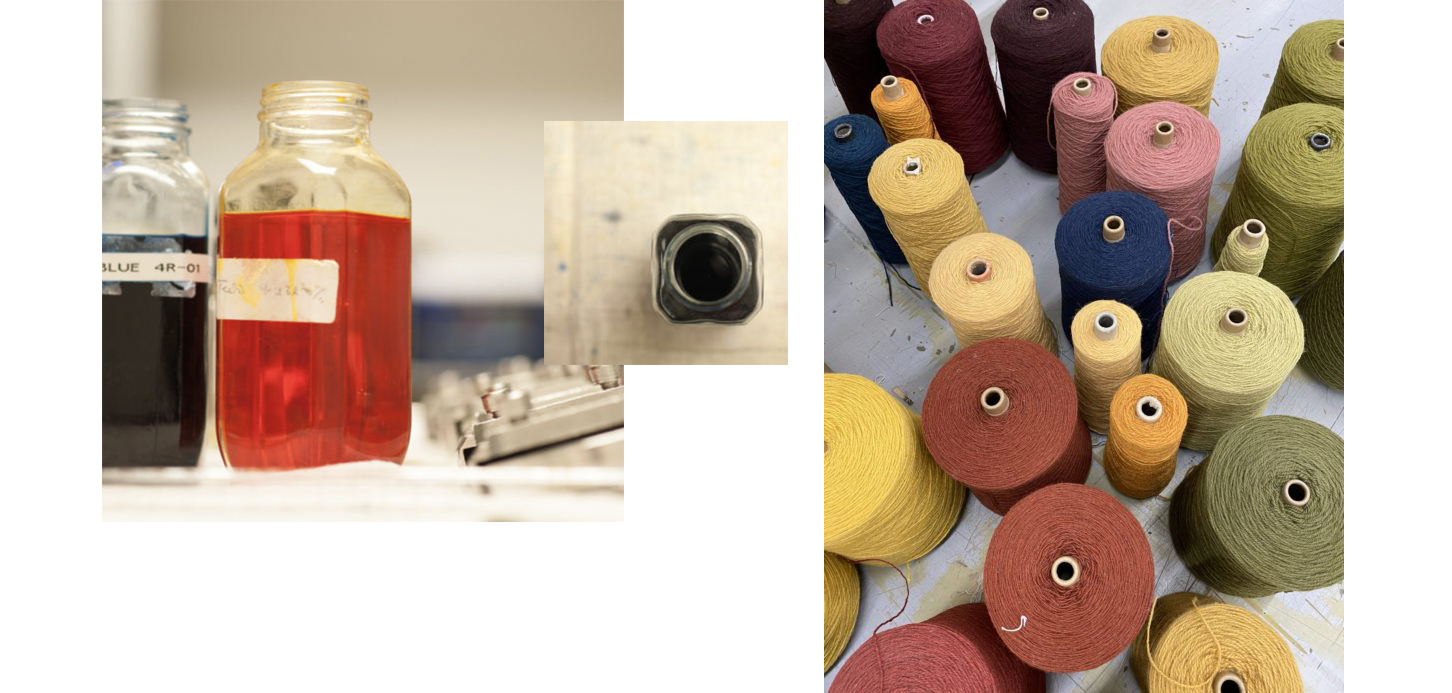 Skeins of yarn are then loaded onto carts in preparation for dyeing. The carts are loaded into state-of-the-art cabinets and settings are controlled through a numeric control, assuring color levelness and saturation throughout the yarn.
After dyeing, the yarns are dried at a low temperature to preserve yarn fidelity and color.
Once the yarn has gone through the dye process it heads over to the yarn department where the yarn is wound onto cones.


It would seem logical that natural dyes are safer for the environment or less toxic to humans than chemical dyes. Interestingly enough this is not true, natural dyes require a fixing agent, called a mordant that binds the dye to the fabric. Often mordants include compounds which are harmful to the environment. Synthetic binders are not only more sustainable for a healthy environment, but they are often developed in a way that reduces harmful impacts.
In the dye process for wool, high heat is required to attain quality results. After heating, a cooling stage is required. In efforts to save water, we collect the excess water and steam generated through the process and reuse it.
As part of our continuous improvement process, our team looks for opportunities within our manufacturing process to maximize our efficiency at minimal impact to the environment. In January 2009, Scott Group was proud to receive Green Label Plus Certification, certifying that all of our carpets and rugs passed stringent VOC testing.
Learn more about our stamping process in the weeks to come!